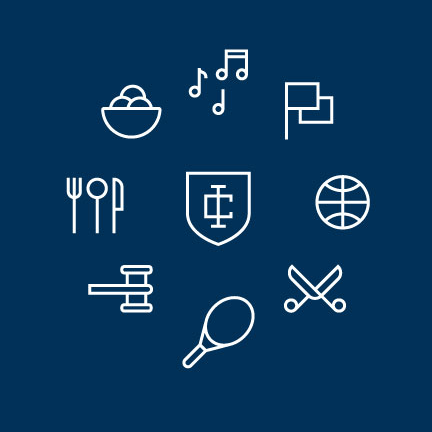 At least once a month, you can see groups of students running around campus, carrying Nerf guns and wearing headbands. These students are part of the Humans vs. Zombies social club, and they play a modified game of "tag," which has grown popular on campuses across the country.
In all, there are more than 150 student clubs and organizations at Ithaca College—spanning recreational, academic, multicultural, musical, professional, religious, artistic, and service interests.
Over the years, student clubs and organizations have been a critical part of the college's history—from Phi Mu Alpha Sinfonia, a musical fraternity with strong historical roots; to Scampers, a musical and theatrical revue that began in the 1920s and ran for four decades; to the African-Latino Society, which was founded in 1966 as the African American Student Society.
A 2017 graduate talked about her experience as president of the Asian American Alliance (AAA), which she joined in her first semester on campus: "The AAA allowed me to foster relationships with mentors and belong to a family," she said. "From general body member my freshman and sophomore years, to vice president of public relations during my junior year, to president my senior year, I have grown into a leader who empowers others and advocates for social change."