The Weekend on South Hill — which took place when our annual alumni and family weekends would usually be held — featured the inauguration of President Shirley M. Collado, class reunions for years ending in 2 and 7, and an academic symposium that showcased IC faculty and alumni speakers as well as thought leaders from other colleges and universities. 
And of course, no celebration would be complete without a moment to reflect, connect with one another, and share our pride. The Weekend on South Hill culminated in a fun- and entertainment-packed Community Celebration on the evening of Saturday, November 4, during which we revealed our top Ithaca College icons. There were show-stopping performances, amazing food, and even some special surprises.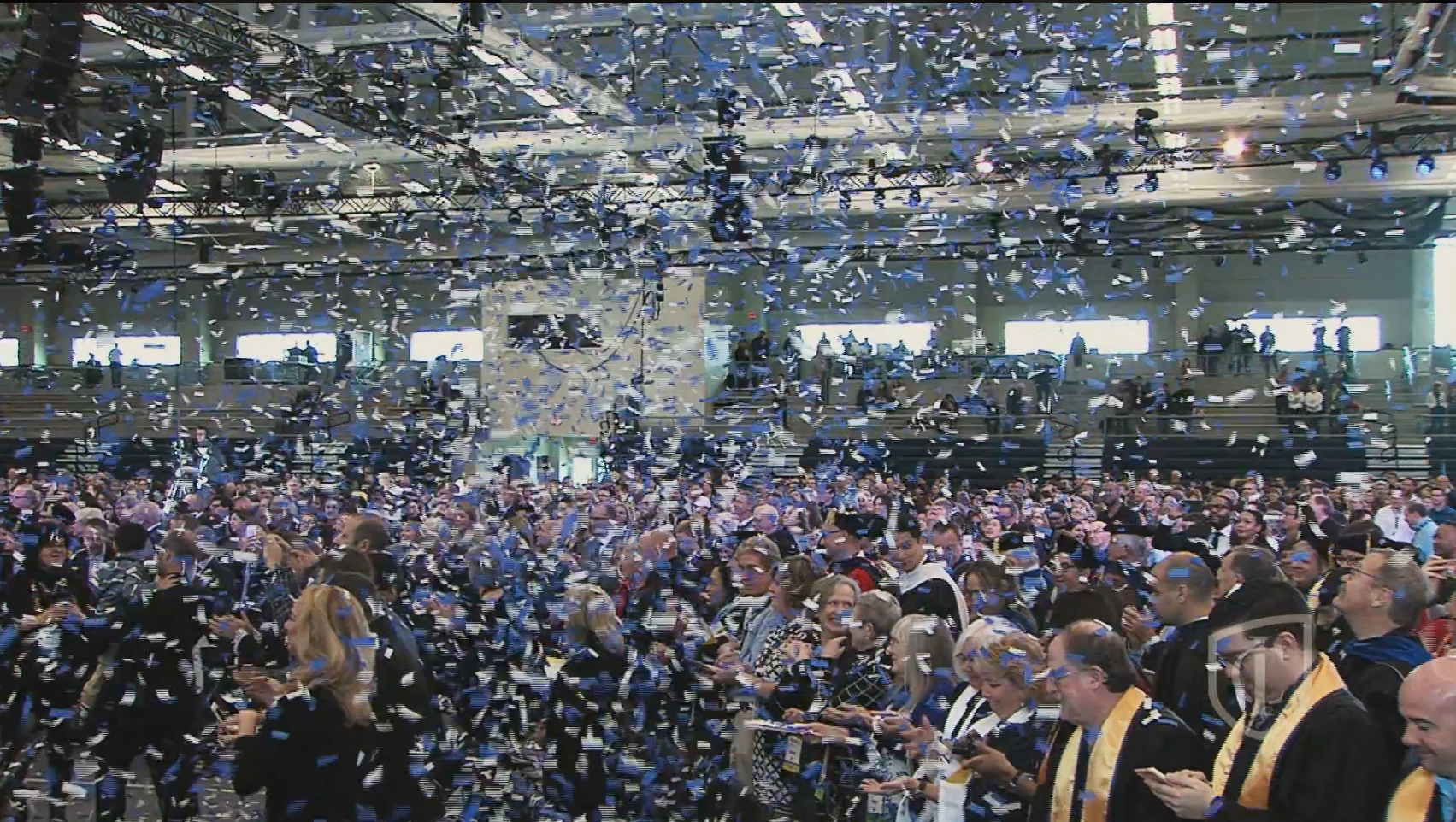 Highlights from the Weekend
Relive your favorite moments from the Weekend on South Hill.
View Video
Inauguration of Shirley M. Collado
Stories and Photo Galleries
News Stories
Photo Galleries
Videos
Link to full broadcasts of the following events:
Community Celebration
Conversation: Started
Circle of Fifths