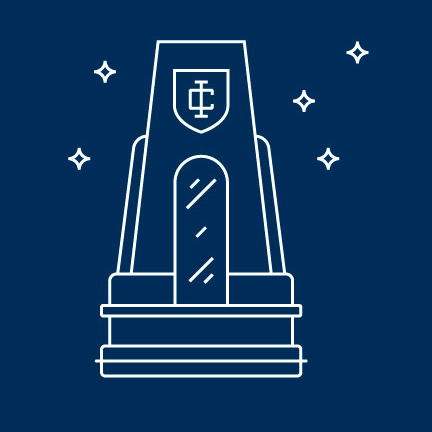 We are the champions, my friends.
Ithaca College has won 15 team and 39 individual NCAA national championships, making its athletic program one of the most successful in Division III. Three teams have even won back-to-back crowns: wrestling, women's soccer, and women's crew.
Twenty-five different student–athletes are responsible for winning the 39 individual championships. Most recently, Taryn Cordani '18 (3,000- 5,000- and 10,000-meter run), Brandy Smith '17 (discus), and Katherine Pitman '17 (pole vault) won championships as members of the women's track and field team. Cordani and Smith joined gymnasts Lindsey Mazer '00 and Amy Appler '91 as the only three-time national champions in school history.