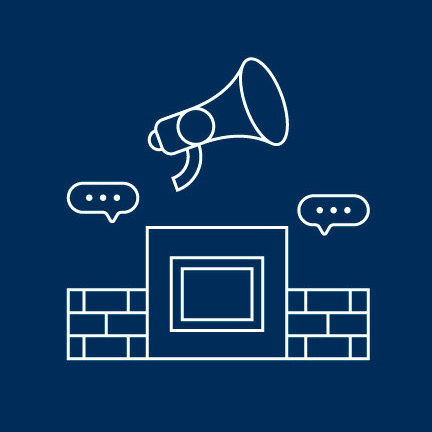 When students gather to speak out about issues that matter to them, there is one natural place that they choose to make their voices heard: free speech rock.
Formally known as Venitt Terrace, free speech rock was originally named for longtime former IC Board of Trustees member Samuel S. Venitt. In 1988, the area was rededicated in honor of Professor Emeritus of Politics Raymond Kaaret for his support of the First Amendment and principles of free speech.
Over the years, the rock has served as a gathering place for students to discuss a variety of issues, including the need for a more inclusive campus.
"Free speech rock has become a rallying point for Ithacans to take a stand on the issues they're passionate about," said one senior student. "It is symbolic of everything Ithaca stands for: resolving conflict peacefully and proudly."