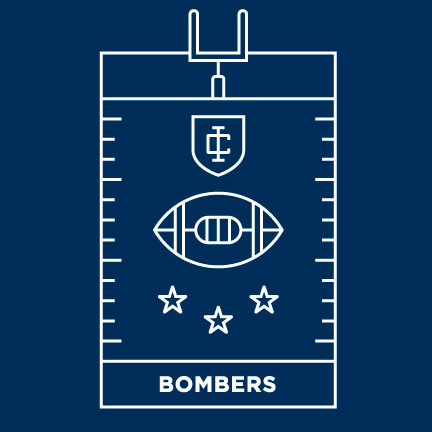 There's a reason IC's football stadium is named after Jim Butterfield, who coached the Bombers from 1967 to 1994.
"Coach Butterfield was perhaps the most recognizable person at IC across three decades," said a member of the 1991 national championship football team. "He exemplified not only what IC athletics were all about, but the school as well."
His record speaks for itself, including three national championship wins, seven appearances at the Stagg Bowl (Division III's national championship game), and a school-record 206 wins. He was also inducted into the College Football Hall of Fame and the Ithaca College Athletic Hall of Fame.
Butterfield's legacy was felt far beyond the playing field, however: "Jim's foundation for his program was a family, and he brought those same traits to the college," said former head football coach Mike Welch '73, who played for and coached alongside Butterfield. "He stressed respect and success in his program, and that's what the college strived for."