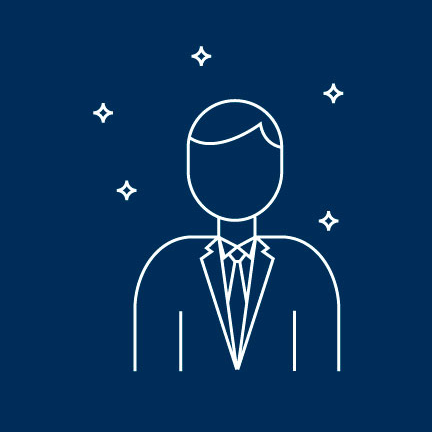 When an IC alumnus runs one of the largest entertainment and media companies in the world, it's a small world after all. Despite his busy schedule, The Walt Disney Company CEO Bob Iger '73 graciously takes time every year to talk with IC students, either in person or over Skype as part of the popular S'Park course. He has also served as an IC volunteer at the highest levels—as an honorary board of trustees member and campaign chair.
Additionally, when the Roy H. Park School of Communications began encouraging students to use laptops, the school received funding from Iger to ensure students who could not afford one would be provided one. "He's been very generous to the college over the years," said Diane Gayeski '74, dean of the Park School.
When Iger visited campus in fall 2016, he shared some wisdom from his many years of running and growing a successful company that includes ABC Television, ESPN, Pixar Animation, Marvel Entertainment, and Lucasfilms: "No matter how successful you are, and no matter how good or great the world thinks you are, it's still really important to not let that go to your head," he said.
Iger also reflected on how Ithaca College set a foundation for his professional success. "I took complete advantage of everything that was available to me here. That was really important. I rolled my sleeves up, and I worked on everything."
Later he added: "I came with a passion, and I left with a passion that was even stronger than what I came with. That's served me so well over the years."
"Everyone who is a Park student or alum knows that Bob Iger made the right choice by attending IC over Cornell, and is the person we all strive to be," said a current student.